Welcome to Our New Website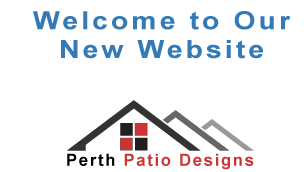 Posted: October 10 | 2016

We are delighted you stopped by to visit our new website! We can't wait to be of service - just hit the contact page and we are available by phone or email. In the meantime, please feel free to browse through our website.

You probably know already that we sell a huge range of patio, decking and other outdoor living products. We also offer a gutter replacement service and we have a full range of alfresco outdoor blinds to help you enhance your outdoor living experience.

We've built our reputation as quality outdoor living builders by working with our clients every step of the way. It all begins with our free design service, where we personally look at your property. Even if you're not sure on the final detail, our experience can provide you with ideas and identify possibilities based on your dreams and budget. We won't just throw together a random price estimate either. We'll give you a precise quote so you'll know exactly what you can expect to pay.

Bring your outdoor living dreams to life, contact us today for a no obligation free quotation!
Contact Us Now!
Need Help? Arrange an obligation Free design appraisal.
Get In Touch