Imagine The Potential
Wandering into your backyard on a balmy evening, cool refreshing drink in hand and your new outdoor patio area inviting you to sit back and relax. You could be excused for thinking you were somewhere else, maybe a luxury resort and all without the hassle of leaving home.
We can help you turn your dreams into a reality.
Outdoor living at its best
Patios are truly multi-functional spaces — a child's birthday party in the morning, a quiet reading place in the afternoon or dinner with family and friends on those warm summer evenings or sometimes all three on the same day. Today, their design can be incorporated into the overall plan of a home, allowing you to create an outdoor living space that's exactly suited to your particular needs.
As an innovative and service focused outdoor living specialist, we are known for creating outdoor living solutions that seamlessly work into the existing design of your property, building new structures that look as if they were always part of our clients' homes. We are proud to say that each of our patios are specifically designed and custom made to suit our clients' needs.
We have built our reputation as a quality outdoor living builder by working with our clients every step of the way. It all begins with our free design service, where we personally look at your property. Even if you are not sure on the final detail, our experience can provide you with ideas and identify possibilities based on your dreams and budget. We will give you a precise quote so you will know exactly what you can expect to pay.
Arrange an obligation Free design appraisal.
Invest in quality
Available in a wide range of high gloss colours to complement your home, the Stratco Outback features the sturdy Outback Deck, a steel roofing sheet with a clean, smooth underside that has a 'ceiling-like' finish. It can span up to 4.5 metres, allowing the support beams to be placed well apart for a clean, uncluttered finish. The structure is formed with strong and elegant, chamfered and fluted beams and columns. Matching gutters tie the system together, while hidden fixing points and concealed brackets complete the smooth and refined appearance. The durable Stratco Outback will be a lasting investment. It is protected by a fifteen year structural *guarantee and when installed by Perth Patio Designs, you are covered by a one year installation guarantee. The Stratco Outback range has been engineered and tested to comply with all relevant Australian Standards. The major components are made from strong high tensile steel, while the fixings and brackets are galvanised for a long useable life.
Bring your outdoor living dreams to life, contact us today for a no obligation free quotation!
Get In Touch
Partners and Warranties
We are very fortunate to partner with great companies and leading Brands to design, create, and build products that are used by 1000's of home and business owners Australia wide. However, this isn't just a collection of logos — they represent countless hours and dedication to the partnerships that we cherish. These partnerships have given us design experience and working knowledge that we are able to extend to you.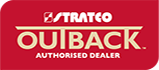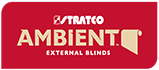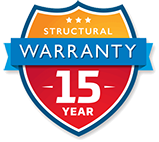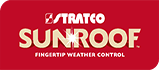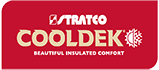 Contact Us Now!
Need Help? Arrange an obligation Free design appraisal.
Get In Touch